Prayer Room
"It is written, MY house shall be called a house of prayer for all people." Isaiah 5:7
The reason we pray is so our Heavenly Father can answer.
TBC Intercessory Prayer Ministry is a ministry of prayer for all people. The purpose of our ministry is to share the love of God through prayer and prayer-grams.
We have a prayer room where we individually commit to intercede on the behalf of others for one hour, on a weekly basis. If you would like more information please contact our office at (903)643-3819.
You may submit your prayer request either by calling the Prayer Room (903)643-0444 and leaving a message or filling out an online prayer request form: Click on the following icon for the online request form: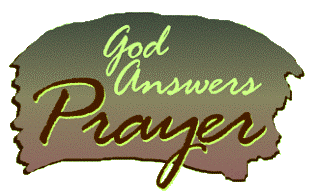 You may make a request for yourself, a loved one, a co-worker, a friend, a neighbor, an acquaintance--any request that is on your heart.
If you will give us your name and address we will be able to send you a prayer-gram, or a prayer-gram for the person whom you are requesting prayer. A prayer-gram is a note of encouragement to you or your loved one with the message of love from our Heavenly Father.
Why does God want us to pray?
To make us like HIM
To participate with HIM in HIS work
"I urge, then, first of all, that requests, prayers, intercession and thanksgiving be made for everyone." I Timothy 2:1