Beth Moore Bible Study Group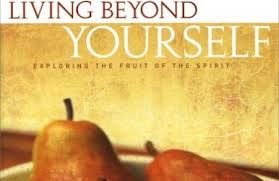 This 11 week study begins
Tuesday, January 29, 2013

5:30 - 6:00pm light supper
$2.50 per person
6:00 - 8:00pm Bible Study in the gym
"Living Beyond Yourself - Exploring The Fruit of the Spirit"
by Beth Moore
You can know the freedom of a life filled with the fruit of the Spirit. In this study in Galatians, you will see proof that the Spirit of God dwells in us, and come to appreciate the supernatural aspects of the Spirit's fruit. You will learn that you cannot grow, learn, or produce the fruit on your own; only through a close walk with God can He develop in you a Spirit filled life that truly results in living beyond yourself.
We hope you will join us for this 11 week study!
Workbooks - $17.00
Available in the church foyer
Sue Boyd

Phone:
903-643-3942 or 903-399-9785