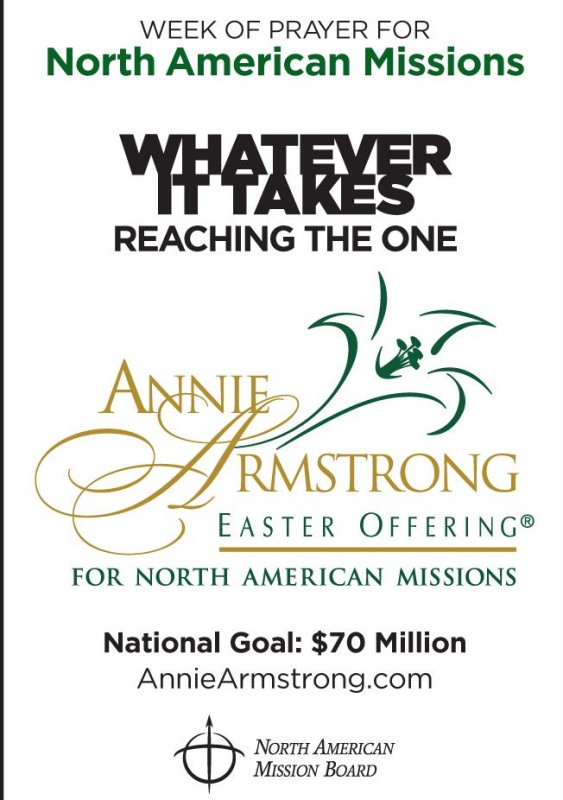 Week of Prayer for North American Missions
Date: March 3, 2013 - March 10, 2013
WHATEVER IT TAKES
"...Then they came to Him bringing a paralytic, carried by four men. Since they were not able to bring him to Jesus because of the crowd, they removed the roof above where He was...Seeing their faith, Jesus told the paralytic, 'Son, your sins are forgiven'" (Mark 2:1-5, HCSB).
Southern Baptist missionaries are like those friends holding the mat of the paralytic--willing and determined to do whatever it takes to bring people to Jesus. They recognize that those who need Jesus need more than to be pointed in the right direction--they need someone who will invest in their lives and who will walk with them (or carry them) to His presence.
But they can't do it alone. They need our prayers, support and commitment. Are you willing to do whatever it takes to reach the more than 259 million lost people in North America with the gospel? As we emphasize North American missions at TBC we must be willing to do "WHATEVER IT TAKES" to fulfill the Great Commission.
Please use the prayer guide (click here) and pray for these featured missionaries each day this week. Also, pray about what God would have you give to this mission offering.
[
back
]